'Being a young, female Indonesian myself, I expected myself to celebrate Nara Masista Rakhmatia's UN General Assembly speech. Instead, I was gravely disappointed.'
Several weeks ago, a young, female diplomat named Nara Masista Rakhmatia made a speech that dazzled the Indonesian public. In a video that went viral, she denied accusations from 7 Pacific country leaders about human rights abuse in Indonesia's Papua province at the 71st Session of United Nations General Assembly in New York last September.
She further shamed their attempt to interfere with Indonesia's sovereignty. The video gathered over 188 thousand views on Facebook, along with hundreds of comments from Indonesian citizens expressing how proud they are of Nara's intelligence and bravery to 'teach those foreign country leaders about how to respect Indonesia'—especially given her young age.
In their remarks, delegations from Solomon Islands, Vanuatu, Nauru, the Marshall Islands, Tuvalu, and Tonga criticized Indonesia's human rights records in Papua. Nara in particular argued that these sentiments were largely misplaced, given that the main agenda of the Assembly was Sustainable Development Goals and a global response to climate change.
Furthermore, she claimed, these countries needed to self-reflect upon their own domestic issues before pointing their fingers to how Indonesia handles the province's push for self-determination.
Being a young, female Indonesian myself, I expected myself to celebrate her speech. I should have been inspired and impressed by how sharp she was. Instead, as someone who studied International Relations and currently a Public Policy student, I was gravely disappointed.
Disappointed
First of all, Nara based her entire rebuttal on the obsolete definition of the sovereignty principle. While sovereignty is a crucial foundation to the United Nations, since 2005, the international community has extended its definition under the 'Responsibility to Protect' commitment, which stipulates that absolute sovereignty does not hold when a government fails to protect its people.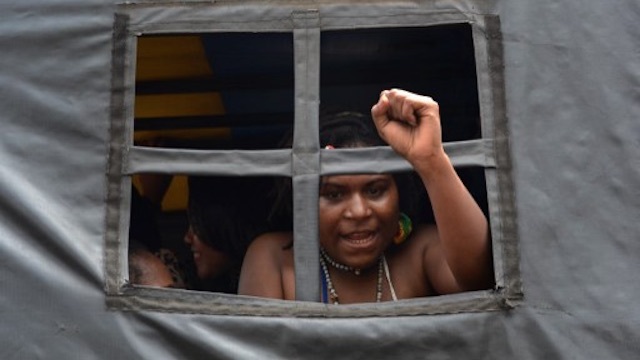 Although the concept was developed specifically as a framework for humanitarian interventions to prevent atrocity crimes and this situation has arguably not brought us that far, this core principle stands.
In other words, should these allegations stand, it is justifiable for the international community to express their concerns about the possibility of ongoing crimes against humanity.
Therefore, it is more urgent to argue about whether Indonesia has indeed violated human rights in Papua.
The speech failed to address, for example, the progress of President Joko Widodo's promise to investigate the killing of 4 Papuan high-school students in 2014. No reports have been made available to the public around this and other pressing matters such as killings in Wasior in 2001 and Wamena in 2003. A recent op-ed contended that these were not ordinary crimes but crimes against humanity.
Nara also did not talk about the 4,587 individuals who were arrested by the police for expressing their political views in regards with the Papua issue in 13 cities, as documented by the Jakarta Legal Aid Institute.
On top of that, she spent a lot of air time explaining how Indonesia has been a member of the United Nations Human Rights Council for significantly longer periods compared to these 6 countries. She leveraged that membership status as a validation to the country's 'human rights commitment'.
This is a logical fallacy. In reality, Jakarta continues to maintain restrictions for human rights organizations such as Amnesty International and International Committee of the Red Cross from entering Papua. Becoming a member of a certain council hardly proved these allegations wrong. If anything, it should become an additional reason as to why the country needs to feel embarrassed about the hypocrisy at home.
Wrong focus
Some of my friends asked me to give Nara a break. After all, she was only representing her country. If anything, such response is far from surprising and rather predictable. Throwing in phrases like 'territorial integrity' and 'sovereignty' sounds like something that any other country would do in responding to such accusations at an international stage.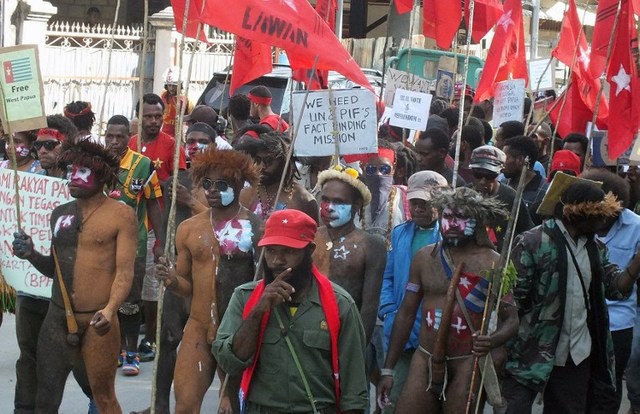 However, the issue goes beyond this. Even if we look past the messenger, the problem in Papua still exists, and the fact that the government of Indonesian preferred not to deal with it should alert us.
Thus what added to my disappointment was how mainstream media in Indonesia covered the issue. Instead of playing its role as the 'fourth pillar' that criticizes the government, many news outlets practically made her a heroine by echoing the flattering Facebook comments and further highlightsing how she looks.
It seems like nationalist sentiments—fueled by an 'external threat' from these Pacific countries'—distracted them from addressing the elephant in the room. Except for The Jakarta Post, most news seemed to avoid highlighting these allegations and instead talked about how beautiful and brave Nara was. In effect, social media discussions regarding this event rotated primarily around unproductive debates about her physical qualities.
Although concerns regarding Papua were expressed by only 7 small Pacific countries now, how will Indonesia—represented by Nara or anyone else—respond in the future, should they come from other geopolitically more powerful countries?
President Joko Widodo's administration must know by now that something has to be done in Papua, and it should be done immediately.
Surely, we could not just continue deflecting every question with a 'sovereignty' card. – Rappler.com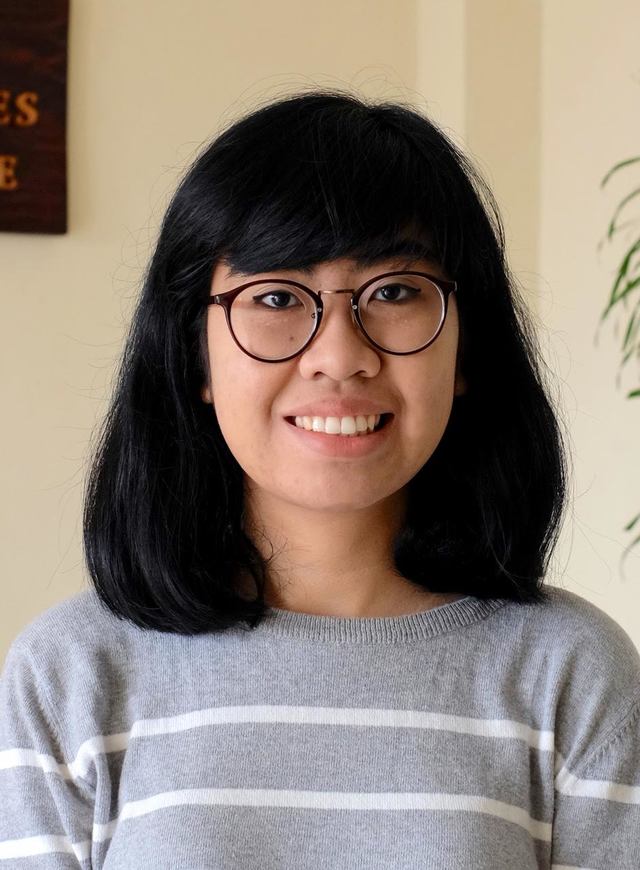 Andhyta Firselly Utami graduated from International Relations program at Universitas Indonesia, and is currently a Master of Public Policy candidate at Harvard Kennedy School.