By PMC Editor – July 20, 2016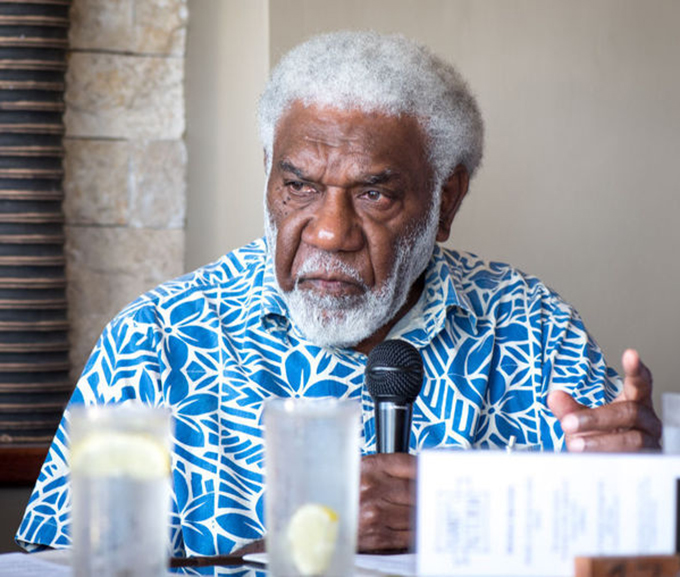 The United Liberation Movement for West Papua (ULMWP) was not admitted as full member of the Melanesian Spearhead Group during the Special MSG summit in Honiara, Solomon Islands, last week.
"Our Prime Minister was the only one talking in support of full membership for West Papua in the MSG, the Solomon Islands Prime Minister couldn't say very much because he is the chairman," the veteran politician told Buzz FM 96's Coffee and Controversy host Mark O'Brien.
"Prime Minister Charlot Salwai was the only one defending Melanesians and the history of Melanesian people in the recent MSG meeting in Honiara.
"The MSG, I must repeat, the MSG, which I was a pioneer in setting up, was established for the protection of the identity of the Melanesian people, the promotion of their culture and defending their rights. Right to self determination, right to land and right to their resources.
"Now it appears other people are trying to use the MSG to drive their own agendas and I am sorry but I will insist that MSG is being bought by others.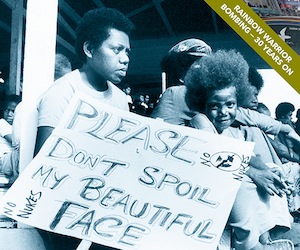 "It is just like Jesus Christ who was bought for 30 pieces of silver. This is what is happening in the MSG. I am very upset about this and we need to correct this issue.
"Because if our friends in Fiji and Papua New Guinea have a different agenda, we need to sit down and talk very seriously about what is happening within the organisation.
'It is being bought'
"And I am sorry but I will insist that MSG is being bought by others."
Asked what transpired at the Honiara Summit, Natuman said that according to the Prime minister's briefing on his return there were some misunderstandings on what happened in the Officials' Meeting and the Foreign Ministers meeting.
"What happened was that they presented to the Summit Leaders something which apparently was not discussed at the officers level so this was the problem," he explained.
"The issue of membership was supposed to be presented to the Leaders.
"Instead, they presented the leaders with a list of criteria for membership.
"This criteria was whether or not organisations or liberation movements should be considered for full membership.
"Finally, our prime minister was the only one talking in support of West Papua membership, the Solomon Islands Prime Minister couldn't say very much because he is the chairman."
New Caledonia contrast
On the issue of New Caledonia, Natuman said: "People are now saying we should not be interfering with Indonesia's sovereignty. But what about New Caledonia? France has held onto New Caledonia.
"In the 1990s, we insisted that New Caledonia was a colonial possession of France, therefore we have the right to intervene .
"And we intervened. Firstly, we asked the people of New Caledonia to form an umbrella grouping, or political parties to support their cause. So they established the FLNKS at Vanuatu's request.
"Through that means we [have] promoted their issues to the Forum and eventually they were listed in the UN's listing of colonial territories.
"We have to assist them to get independence, same as [with] West Papua.
"West Papua was forcibly annexed by Indonesia and brutally overthrown. They were in the process of getting their independence in the early 1960s.
"West Papua is very rich in resources, gold, copper and forests thus a lot of Western capitalists were interested in that.
'We must interfere'
"Now they say we cannot interfere. No, we must interfere. Melanesians are being killed by Asians, we have to interfere."
The Deputy Prime Minister was part of the panel in yesterday's 96Buzz FM's Coffee and Controversy show at the Lava Lounge, which also featured Glen Craig, from Pacific Advisory, and Job Dalesa, who is on the West Papua Reunification Committee.
When asked his opinion on whether MSG has "lost its way" as implied by the DPM, Dalsesa replied: "I certainly think so, West Papua has a lot of enemies. A lot of people are fighting over this area because of its resources, and by fighting you can do a lot of things, including buying another country and I think this is what they are doing.
"The divide-and-rule tactic is a common tactic that has been used for a long time."
Yesterday's show revolved around foreign policy, MSG and the South China Sea dispute.
Jane Joshua is a journalist with the Vanuatu Daily Post.